I've been using the D-Tuned 010/046 for may years now both on the Telecaster and on the Les Paul and I find them well-balanced, with the right tension, and with an extraordinary dynamic response to solicitations. They last very long and after four 2 hour concerts and 2 days of studio recording, they are still bright, sonorous and with a great sustain. These are qualities that are very important for a lazy musician like me, who finds it tiring to change the strings on the guitar. On my acoustic Gibson I put the Lucky Star 011/052. I don't have anything else to add if not that they are between the best phosphor broze that I have ever played. Bright but balanced, with great sustain and tension . Also, they last long.
Biography

Guitarist, composer, songwriter and teacher.  During his career he has played just about everything, from rock to jazz, from brazilian music to fusion to funk, to happily return to the sound of blues and the language of soul, his first immense love, with conviction and firm belief in the principle that an electric guitar, above all else, plays the Blues.
Born in Caserta, he takes his first steps in the world of music  in the 1970's. Like all the young people of that generation he falls in love with the sound of the great rock blues guitarists of the time, from Jimi Hendrix to Eric Clapton, Led Zeppelin, etc.. Before that, the music being played around the house was The Beatles, Stevie Wonder, Ray Charles, and many other great talents that would later form Lello musically.
By the end of the 70's he starts listening to jazz, and finally, at the beginning of the 80's he starts to participate in the Neapolitan music scene. He listens and tries to imitate the phrasing of Charlie Parker, Wes Montgomery, Joe Pass, Oscar Peterson, Bill Evans and, basically, whatever he ends up listening to.
The first jobs in recording studios arrive and, at the same time, an intense activity playing live in city clubs.
In 1989 he records his first album, produced by Gianfranco Salvatore. The name of the band is Lello Panico & Phoenix, the album is entitled Fronne (Gala Records). The guest musicians are Massimo Urbani, Danilo Rea, Maurizio Giammarco, Pippo Matino.
After many different experiences, in 1993 he records his new album, The Secret, for Biagio Pagano's Via Veneto Jazz. The line up consists of John Patitucci, Joey Calderazzo, Rick Margitza, Stefano Di Battista, Pietro Iodice, Dario Rosciglione, Andrea Beneventano.
Stylistically, during this period, the sound of Lello Panico's guitar is closer to the blues guitar players than the jazz ones and, shortly after, an unexpected change occurs.
The love for great American songwriters and his flair (talent) for composing lead him to fully embrace electronic music.  Working in studios with musicians like Luca Trolli, Enrico Solazzo and Joe Lepore, he decides to put together a Blues oriented electronic band.  He meets the American singer Shawn Logan and together they create the band Blue Messengers for which he writes all the original material.  The great Biagio Pagano welcomes Lello's new direction with enthusiasm and, in 1997, produces the band's first album entitled precisely "Blue Messengers".  It contains 10 pieces, all original.  The reviews are enthusiastic and the band begins a long series of concerts all over Italy.  In 2000 the band's second album arrives entitled "Blues to Gray" marking up an incredible number of concerts for an Italian Rock Blues band.
In 2001 he is called by Stefano Mastruzzi to become part of the faculty of the St. Louis College of Music as coordinator of the department of Rock, Blues & Jazz Guitar.
Set aside the experience with the Blue Messengers, Lello Panico forms a new band with Tim Fritz, bass player and singer from New York, ex Popa Chubby Band.  The band is named Lello Panico & The Fritz Gang and the album, recorded during the summer of 2003 for Biagio Pagano's Baol Music, bears the same name.  Besides Lello Panico and Tim Fritz, the band is composed of Lucrezio de Seta (Drums) and Enrico Solazzo (Piano and organ).
In 2005 he publishes the method for blues guitar entitled "Fulloptional Guitar" (Carisch / St. Louis)
After years spent playing the blues back and forth across Europe, in 2006 Lello meets Tollak Ollestad, very talented harmonica player, singer and pianist, during the Euro Bass Day in Verona.  Musically speaking, it's love at first sight.  Lello Panico forms the band Blue Noise with Luca Trolli (Drums) and Francesco Puglisi (Bass) and starts to write in perfect symbiosis with Tollak the pieces that will form the framework of the album Glory Days (Alice Records).  The guest artists summoned by Tollak are impressive and are named Robben Ford, Jimmy Haslip and Russell Ferrante (Yellow Jackets).
Thanks to Dario Rosciglione's work acting as producer in 2009, with this great band  Lello Panico goes onstage at the 1° Maggio concert with live national TV coverage side by side with the great Robben Ford in front of almost a million spectators.
In the summer of 2013, in 5 days he records his first entirely instrumental album in over 20 years (the last one being "The Secret"). He gathers a band of excellent musicians and, without the contribution of big-name guests, he manages to put together a handful of songs that brilliantly reflect the musical experiences of a lifetime. The album is entitled Fifty Years Ago, published for Stefano Mastruzzi's Camilla Records. The line up consists of Alessandro Gwis (Keyboards), Luca Trolli (Drums) and Francesco Luzzio (Bass).
 
COLLABORATIONS: Robben Ford, Jimmy Haslip, Russel Ferrante, Tollak Ollestad, Gary Novak, Reggie Hamilton, Rick Margitza, John Patitucci, Joey Calderazzo, Luca Trolli, Dario Deidda, Enzo Pietropaoli, Danilo Rea, Massimo Urbani, Fabio Morgera, Flavio Boltro, Roberto Gatto, Umberto Fiorentino, Deitra Farr, Ptah Brown, Chicago Beau, Tony Scott, Guy Antony, Tim Fritz, Cristiano Micalizzi, Shawn Logan, Francesco Puglisi, Joseph Lepore, Maria Pia Devito, Mina, Fausto Mesolella and many more.
ALBUMS: PHOENIX, "FRONNE" - 1989, GUITAR MADNESS - 1991, LELLO PANICO, "THE SECRET" (VIA VENETO JAZZ) – 1993, BLUE MESSENGERS, "BLUE MESSENGERS" (VIA VENETO JAZZ) – 1997, BLUE MESSENGERS, "BLUES TO GRAY" (VIA VENETO JAZZ) – 2000, LELLO PANICO & THE FRITZ GANG (VIA VENETO JAZZ) - 2004, BLUE NOISE, "GLORY DAYS" - 2009, LELLO PANICO, "FIFTY YEARS AGO" (CAMILLA RECORDS) - 2013.
DIDACTIC WORK: Teacher and coordinator of the Department of Blues Jazz & Rock Guitar -  St. Louis College of Music, Rome, Italy and Text and Didactic CD "Full Optional Guitar" (St. Louis, Carisch).

Favourite products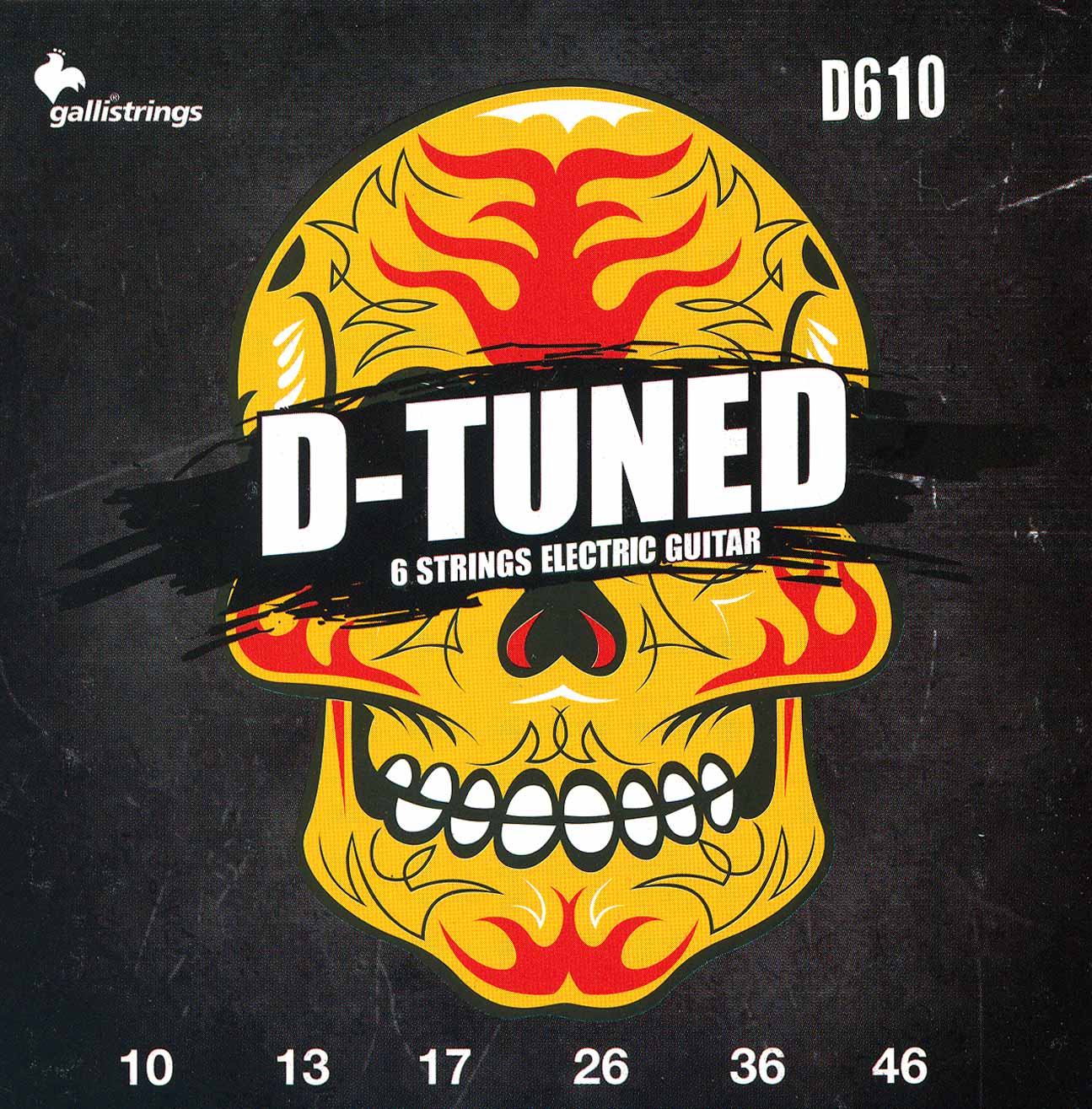 D610 - 6 strings Regular