I'm really happy for starting this awesome partnership and I really want to thank Galli Strings for the interest and the trust in me. Galli Strings' D-Tunes are the "heaviest" strings I've ever played with, they are perfect with any kind of Low Tuning, Drop or Baritone, independently from any guitar neck scale. After years passed looking for a powerful and consistent sound I finally found in D-Tune what I wanted to satisfy my needs.
Biography

Eugenio Sambasile, guitar player, founding member and leader of the band Embryo.  Eugenio was born in Milano the 31st May 1980 and approached guitar for the first time at 12.
From 12 to 24 he studied classical guitar privately, but at 15 he knew Heavy Metal starting to study modern electric guitar and approaching extreme music.
He founded Embryo in 2000 and after some self-produced works he recorded his first album "Chaotic Age" (Officina Rock Records) in 2006.
In 2009 his guitar playing found its way during the composition of "No God Slave" (second album of the band) published in 2010 by Rising Records.
After really good reviews and the great fans response of "No God Slave" he decided to start the composition of band's third album and to refine his guitar technique.
In 2014 he started his studies with MMI (Modern Music Institute) teacher Alex Stornello in Verona obtaining very good results and the certificate to teach and make his own courses.
In 2015 the third album "Embryo" (published by logic-il-logic Records) is released; the album has been really well "received" by extreme metal fans and reviewers and after some open-air festivals supporting bands such Dream Theater, Behemoth, Helloween, Arch Enemy, Kreator, Annhilator...in May 2015 he started a 27 gigs European tour supporting Melechesh and Keep Of Kalessin and in September of this year a new 14 gigs European tour as direct support for Nile and Suffocation.
Today he's teaching at:  CMP (Centro Musica Pizzighettone) in Pizzighettone (CR)  and Tarantasio Musical School in Chieve (CR).

Favourite products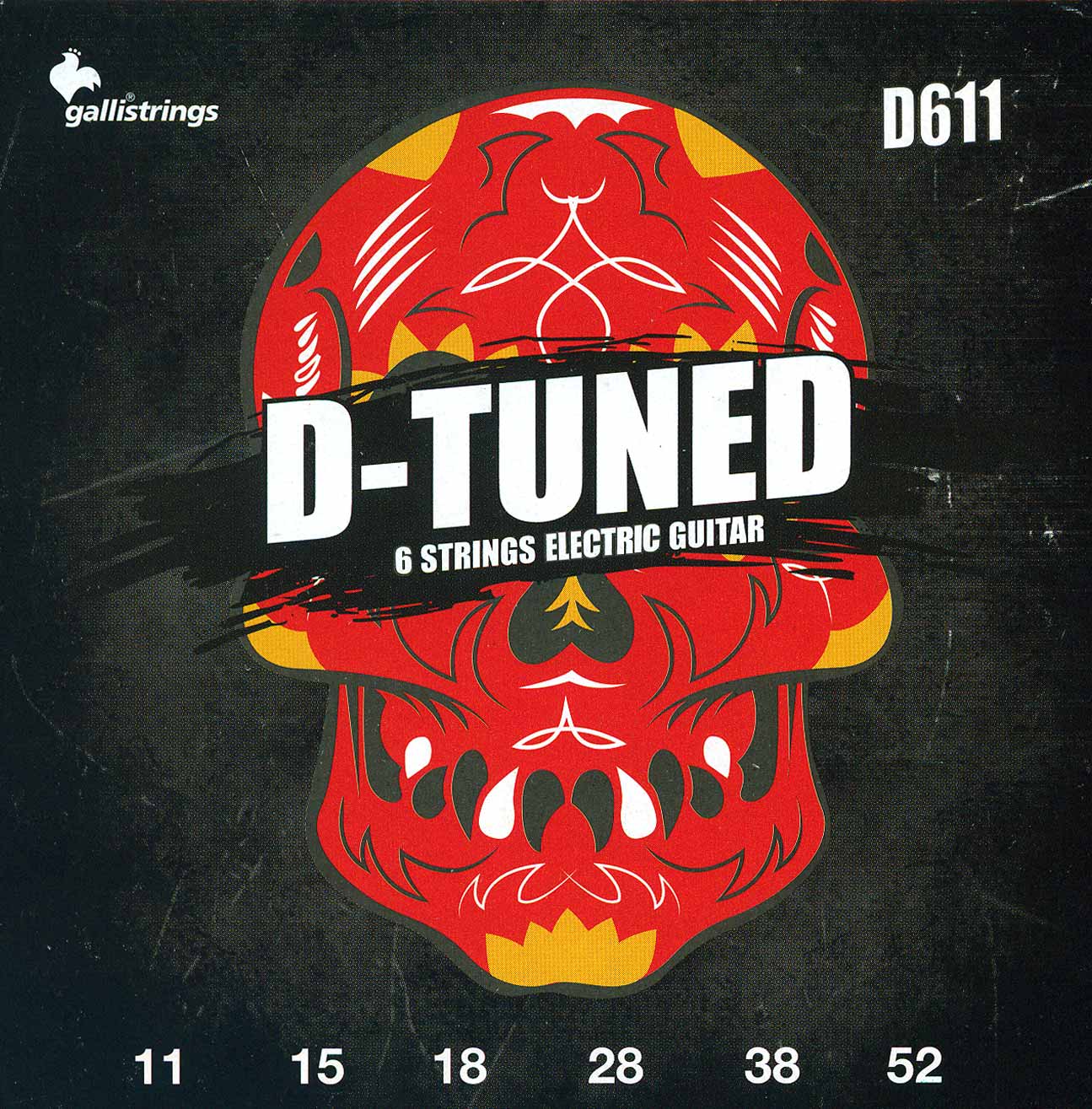 D611- 6 strings Regular Heavy