Biography

I started playing at the age of 14 years, initially as a self-taught. At the age of 18, I attended for two years the Yamaha studies center of San Benedetto del Tronto (1998-2000) with the Master Marco di Natale (Harmony and Instrument). In 2000 I took part in various seminars at the L'Aquila center studies run by the Master and Conductor Tony Fidanza with specialization in harmony and composition. In 2001 I continued my studies with the Masters Massimo Carloni (rhythmic music theory) and Roberto Cristofori (Instrument) at the Sound Ergo Sum school of Ascoli Piceno and privately with the Masters Massimo Colucci (Harmony) and Roberto Stampatori (Instrument). From 2002 to 2006 I attended a course of study at the Saint Louis College of Music in Rome under the direction of the Master Gianfranco Gullotto, renowned teacher in Italy (Instrument, Rhythmic music theory and Harmony), with specialization in the jazz field.
Some of the most important locations in which I played: RDS Tour, Subiaco Rock Blues Festival, Klagenfurt Festival (Austria), Strade Blu, Paganello World  Frisbee Championship, Fisherman's Strongmanrun Festival (Rovereto), Ravello Festival, Glory Days in Rimini, Ravenna Festival, Radio Nowhere Convention, Rimini Street Food/Rolling Stone Magazine, Big Mama (Rome), 12 Bar Club (London UK), This Must Be The Place (Chicago, USA), The Saint (Asbury Park, New Jersey), Stone Pony (Asbury Park, New Jersey), Bitter End (New York, USA), Sidewalk Cafe (New York, USA), Cafe Vivaldi (New York, USA), The Prince Albert Pub (Brixton UK), Bordeline (Pisa), Naima (Forlì'), Stazione Birra (Ciampino), La Scene (Parigi), Indian's Saloon (Milan), Spaziomusica (Pavia), All'1 e 35 Circa (Cantù), Rockisland (Rimini), Gilgamesh (Turin), Harry's (Jonkoping Sweden), Castel Sismondo (Rimini), Teatro Miela (Trieste), Teatro degli Atti (Rimini), Teatro Comunale (Cervia), Teatro Rossini (Lugo), Teatro Comunale (Cesenatico), Palazzo  Davalos (Vasto), Teatro Della Regina (Cattolica), Teatro della Corte (Coriano), Teatro "Elisabetta Turroni" (Sogliano), Teatro Ventidio Basso (Ascoli Piceno), Teatro Serpente Aureo (Offida), Palazzetto dello Sport (Chieti), Palazzetto dello sport (San Benedetto del Tronto), Ippodromo San Paolo (Montegiorgio). On these occasions I had the pleasure and honour of playing with Gilda Giuliani, Alejandro Escovedo, Willie Nile, Joe D'Urso, Jono Manson, Bill Toms, Graziano Romani, Gang, Alex Valle, Federico Mecozzi, Valentina Monetta, Massimo Marches, Daniele Maggioli and many others
Main discography:Miami & The Groovers "Good Things", Miami & The Groovers " No Way Back" Live cd/dvd, Miami & The Groovers " The Ghost King", Luca Angelici Travels (promo cd composed of unreleased songs), Mario Silvestrone – Amore Sono pazzo di te Single + Album Rds Tour 2004 (over 40 gigs), Gilda Giuliani Canto Mimì Album Live 2006.
Didactics: Since 2006 I have been teaching in the Music Academy School in Rimini, InArte Association in Bellaria, Modern Music Studio in Viserba and Drummer Cafe in Cesenatico. I am also specialized in musical propaedeutics (from 4 to 12 years) Rusticucci Method.
I have been playing for about 5 years with the Miami & The Groovers Rimini band (www.miami-groovers.com) with various Italian and foreign tours for a total of about 70 concerts per year. The band has recorded 4 studio albums (Dirty Roads, Merry Go'Round, Good Things and The King is Dead) and a double album CD / DVD live titled "No Way Back". The "Ghost King Tour" began in March 2015 and played in the main Italian cities including Naples, Milan, Turin, Trieste, Gorizia, Modena, Pavia, Cantu, etc. I also am a session musician and I run freelance activities for which I perform about 100 concerts a year all over Italy and several seminars and internships.

Follow Luca Angelici on
Favourite products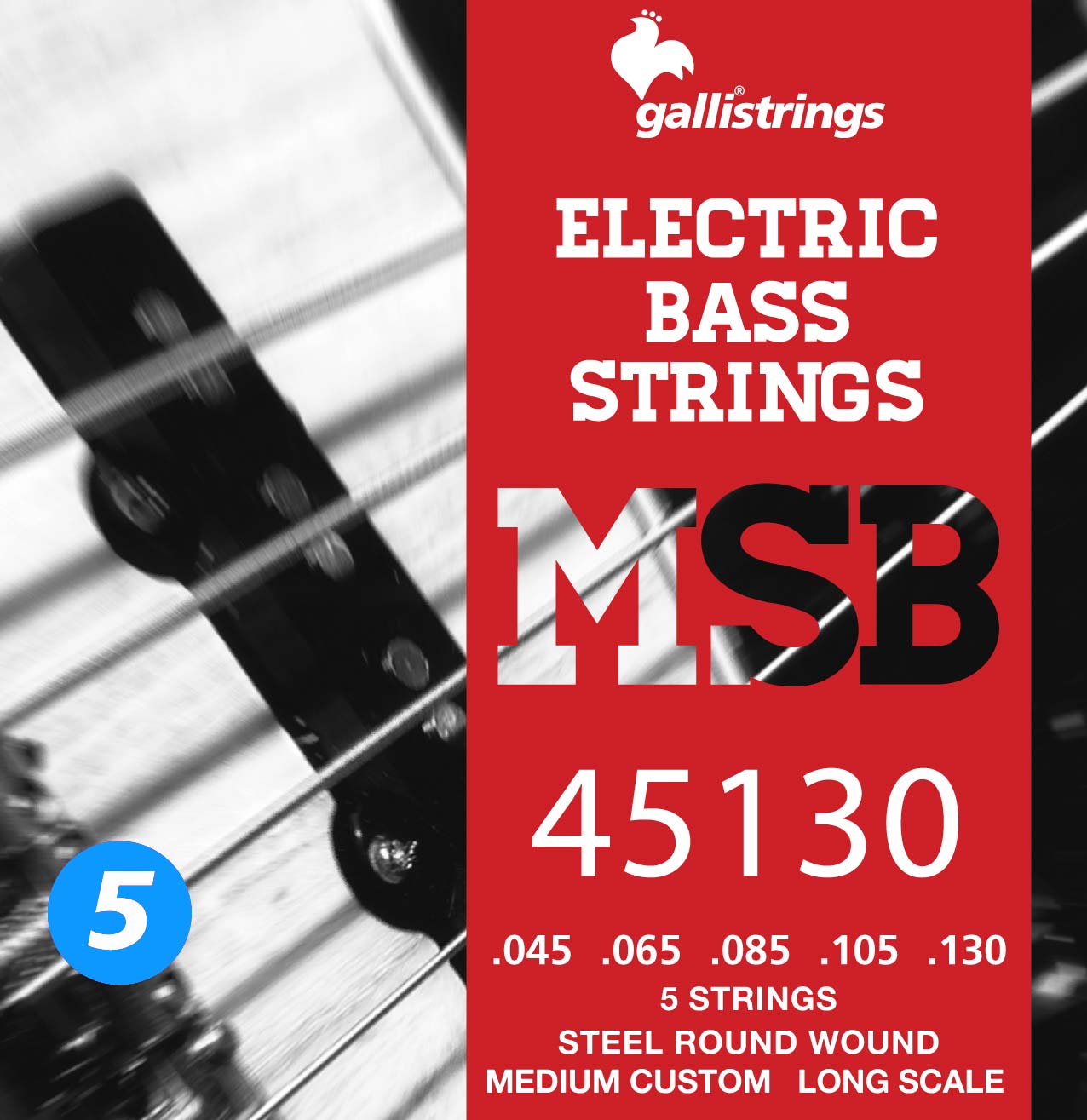 MSB45130 5 strings Medium Custom