I've been looking for the right strings for years, but none of them really impressed me. I thought I tried 'em all but one day I finally found what I was looking for. Brilliant sound, amazing low end tone and longevity mean only one thing: Galli strings! Finally I always have my own sound everywhere I am. 
Biography

Anna Portalupi, professional bass player from Italy, she has done recordings and shared the stage with people like Bobby Kimball, Fergie Frederiksen and Steve Lukather of Toto, Vinny Appice of Black Sabbath, Bruce Gaitsch and Bill Champlin of Chicago, Phillip Bardowell of the Beach Boys, Mitch Malloy, Hardline with Johnny Gioeli and Mike Terrana. She's also very active in the italian territory in rock-pop music playing with the band Custodie Cautelari alongisde some very known italian musicians: Alberto Radius (Battisti), Ricky Portera (Dalla), Maurizio Solieri (Rossi), Mario Schilirò (Zucchero), Federico Poggipollini (Ligabue), Clara Moroni and many more. Anna also teaches bass in some Italian academies.
 Classical Guitar studies: School CVM in Vercelli (1994), School F.A. Vallotti in Vercelli (1995/96),  Conservatory Of Music of Novara "Guido Cantelli" with teacher Mario Dell'Ara (1997 to 2002).
 
Electric Bass Studies: Private lessons with Gianni Cicogna (2007),  Private lessons with Nicola Mazzucconi (2010).
She joins the band Skill In Veins to promote their self-titled album (2010).  She performs at the 2nd edition of the Music Festival at the Club House E.Cellino in Assemini (CA), playing alongside some big names that shaped the history of Rock: Steve Lukather (Toto), Bobby Kimball (Toto), Vinny Appice (Dio, Black Sabbath).
Release of the album "A Proposito di Donne" by the all female band Chelsea Hotel (2011).
She records the album "Lionville" which gets extremely positive reviews from the press. The albums features Bruce Gaitsch, Lars Säfsund, Erik Martensson and some other important names of the AOR scene.
Anna joins the band Custodie Cautelari, a band which presents more than 10 different shows including "Giants Of Guitar" and "Rock'n'Roll Show Vasco Rossi Fans Event". These shows feature playing  artists like MAURIZIO SOLIERI (Vasco Rossi), RICKY PORTERA (Stadio, Lucio Dalla), CESAREO (Elio E Le Storie Tese), MARIO SCHILIRò (Zucchero), FEDERICO POGGIPOLLINI (Ligabue), GIUSEPPE SCARPATO (Bennato). MAX COTTAFAVI (Ligabue), MEL PREVITE (Ligabue), ALBERTO RADIUS (Formula 3, Battisti), GOGO GHIDELLI (Eros Ramazzotti/Mina), ALBERTO FORTIS, CLARA MORONI (Vasco Rossi), MIMMO CAMPOREALE (Vasco Rossi), ANDERA INNESTO "Cucchia" (Vasco Rossi), CLAUDIO GOLINELLI "IL GALLO" (Vasco Rossi), PIERDAVIDE CARONE (Amici) among others.She plays with the North American artist Mitch Malloy with whom she tours Europe. Tour debuts with a great appearance at Firefest in Nottingham.
he records the album "Know One Knows" with the Canadian band One Soul Thrust (2012). She records some songs for the project Chasing Violets and AOR produced by French musician Frédéric Slama, playing on songs featuring Phillip Bardowell (Beach Boys) and Göran Edman (Yngwie Malmsteen). She records the album "Danger Zone" with the band Hardline and becomes part of the historic American hard rock band founded by guitarist Neal Schon (Journey). The album released on Frontiers Records sees singer Johnny Gioeli of Axel Rudi Pell on vocals. She records the album "Can't Stop" by Issa (Isabel Oversveen), third album of the Norwegian AOR singer on Frontiers Records. She records the second album by Lionville "Lionville II" which also sees BILL CHAMPLIN (Chicago) as a special guest. She plays again at Firefest in Nottingham, this time with two acts in 2 days: Mitch Malloy and Lionville.
She records the album "Do Ut Des" by the band UT NEW TROLLS with New Trolls original members Gianni Belleno on drums and Maurizio Salvi on keyboards (2013). She records the album "Only One Life" of Paris, on Avenue Of Allies Records. With Custodie Cautelari she tours backing Clara Moroni (backing vocalist of Vasco Rossi) for the promotion of the album "Sono Quello Che Sono". She records the album "Noi e L'Oro" by Custodie Cautelari. She records the album "Chissà Che Sarà" by Gemini. She plays at Sweden Rock Festival with Hardline with the current line-up that includes Johnny Gioeli, Mike Terrana, Josh Ramos and Alessandro Del Vecchio. She records all bass parts on Moonland feat. Lenna Kuurmaa on Frontiers Records. Album out in October 2014. She starts to tour as bass player for Tarja Turunen on her Colours In The Road World Tour 2013/2015.

Favourite products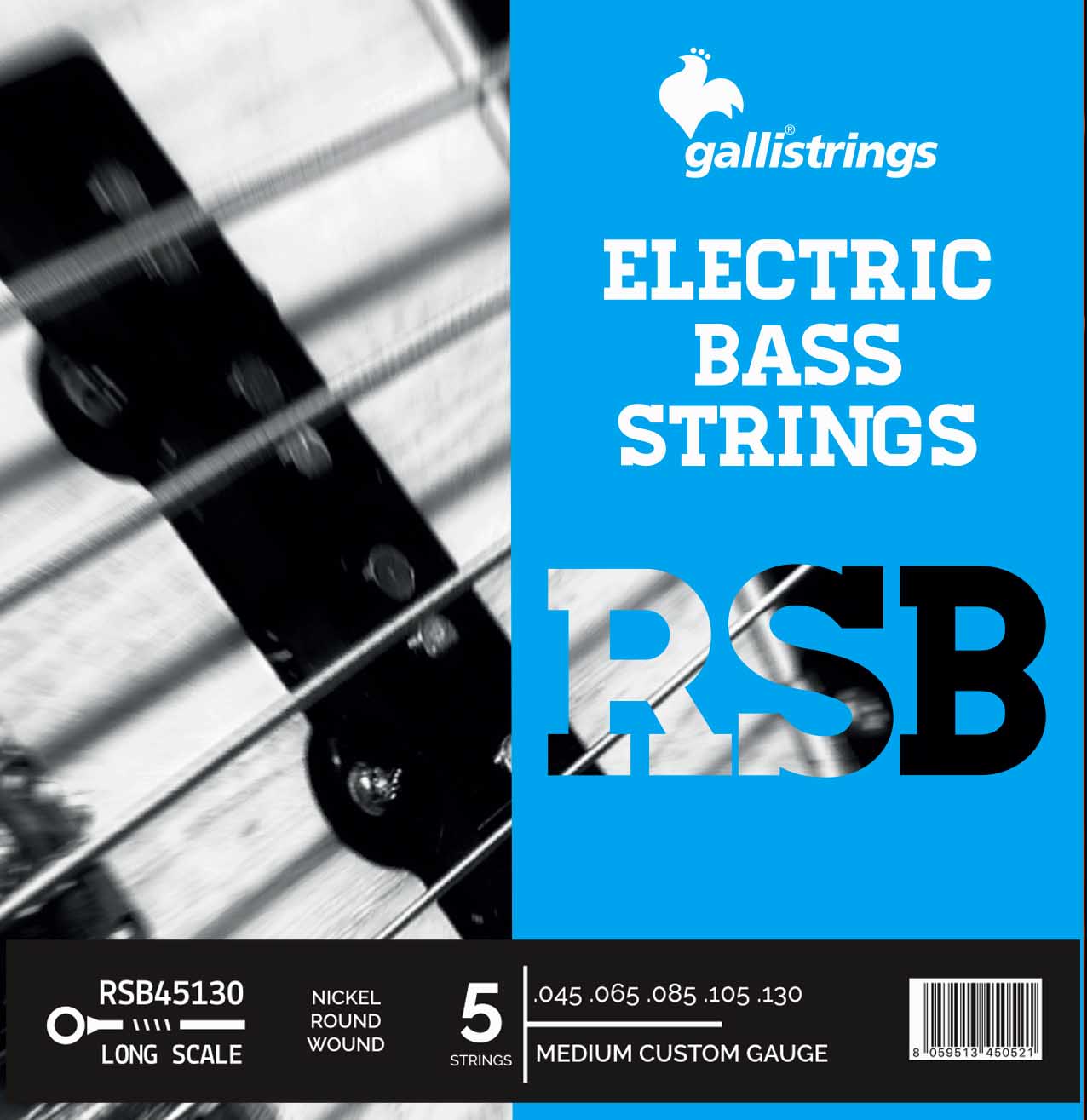 RSB45130 5 strings Medium Custom