Hola everyone!  I've used Galli strings for years and I have to say that I always find myself great with them... Always! Both for the sound they allow and for the great value they offer for the price. Personally, I suggest trying them to all classic guitar-players, and in general to anyone playing nylon strings on their guitars. Great sound and amazing live performance; in addition to that, they are very durable, lasting quite a while even when intensively used. Guitar strings for me are and will always be "Genius GR – 60 Hard Tension" … you need to try them to believe it! Ah … I almost forgot, for the electric guitar I use the "RS 1046" strings, while for the acoustic Martin the "AGP 1253". Good music to everyone, always with the best Italian strings … GALLI STRINGS!  
Biography
The Argentinian artist diegomoreno has taken his "NEW LATINO" language out of South America and into the world, merging the sonorities and rhythms of his culture with widely different musical genres, ranging from Funk to Rock to Reggae. His musical career started with the TAWA band which he founded in 1991 together with Roberto Lagoa (JaimeTorres-Mercedes Sosa). Their first record "Poco a poco" came out in 1995, while in 1998 they released "TAWA Ritmo Loco" (IT/R.T.I), which was broadcast on the most important Italian radio stations. The band appeared in concert on many notable occasions, such as the "Latin American Festivals" in Rome, Milan, Viareggio, Verona, Turin, Genoa, Jesolo and many other cities, where they shared the stage with artists such as: Oscar de Leòn, Celia Cruz, Toquinho, Ziggy Marley, Gilberto Gil, Djavan, Inti Illimani, Josè Feliciano, Gipsy Kings and Carlos Santana. diegomoreno, lead guitarist and arranger of TAWA, held more than 700 concerts in six years all around Europe. In 1999 the TAWA group split up and diego started his solo career.
In 2000 together with Bruno Illiano (P.Daniele) he worked on the arrangements of the latest record of an icon of Italian easy listening music, Fred Bongusto, whom he also worked with on the lyrics of his songs in Spanish.  
In 2001 he released the album "diegomoreno" "La vida es un carnaval" (IT/SONY MUSIC) which received an award in Miami (USA) for "Best alternative version".  
The following year the new "single" ritmoloco, a "verdadera Bomba Latina", reached the top of the Spanish Hit Parade in less than a month as part of the two most important "Compilations" of the Spanish peninsula, "Caribe Mix" and "El mounstruo del verano", which have sold more than one-hundred-thousand copies!! Following this success diegomoreno celebrated the beginning of the new year playing live on a world vision programme for "Rai International" together with Andrea Bocelli, Fred Bongusto, E.Bennato,Sergio Cammariere and many others, an event he took part in every New Year's Eve from 2002 to 2006. diegomoreno also appeared on television with the song "Dimmi,dimmi…" during the Italian music festival "UN DISCO PER L'ESTATE" (Rai 2). During the summer of 2003 he went on the road with a European Tour, while in 2004 he travelled across the U.S.A. on a promotional tour, the highlight of which was the "unplugged" concert which he held in MIAMI and which was broadcast on "America TV".  
2005 saw the release of a new record production, entirely realized in Buenos Aires: "RitmoLoco The 40 greatest all-time latino hits" diegomorenoproject , (Recording Arts), a double Cd, the sixth of his career, which also contains two new singles, written and sung by diego himself: "Para mi para vos!" and a new version of "RitmoLoco". For this project the Argentinian artist not only reinterpreted the classics of Latin American music, collaborating closely with Argentinian artists of the highest calibre, but also acted as artistic director.  
In 2007 diegomoreno is releasing in Italy, Argentina and the United States his latest record TangoMoreno, dedicated to the great music of Buenos Aires (14 songs, 4 of which previously unreleased, with the collaboration of Fred Bongusto, Enzo Decaro, Gianni Oddi, Sandro Deidda and Antonio Onorato), a project which was anticipated in 2006 by a literary as well as musical project:  "Cada dìa canta mejor il mio Don Carlos Gardel", a book/Cd on the life of Carlos Gardel (the icon of Argentinian Tango, the greatest Tango singer/songwriter of all times). The Cd which accompanies this book contains 7 tracks, 3 taken from TangoMoreno and 4 previously unreleased songs plus a Video, filmed at the "Caminito" in La Boca quarter of Buenos Aires, Argentina.  
The book/Cd is published and distributed by EsseLibri Simone, and it is currently being reprinted, having sold more than 3.000 copies in just a few months, a success equalled by the Spanish edition of the Book/CD, published by Ramalama Music of Madrid. In the season 2006/2007 diegomoreno is touring Italy with a LIVE show called "TANGOMORENO in Concerto" Tributo a Don CarlosGardel, a multimedia performance which tells the story of the life of the "Zorzal Criollo" (the Tango icon) and, in parallel, retraces the career of diegomoreno himself.  
Another project has also just come out in Europe: "VENCEREMOS", a historical-musical journey following in the footsteps of Latin American songs dedicated to the "Revoluciòn", more than 40 songs gathered together in a wonderful collection of 5 CDs. For this quintuple album, realized between South America and Italy, diego has interpreted some new songs, acted as musical director and included a previously unreleased  single called "A pesar de todo", as had also happened for the double CD "RitmoLoco" (which is now part of the new CD collection "Fiesta Latina").    
In 2008  he records "Tango Scugnizzo" (DMP - BarbaroGroup); a mix of tango and Neapolitan music,
in a magical and passionate breath, a journey round trip between Naples and Buenos Aires. It must be said that the tour "Tango Scugnizzo 2008/09" was declared "of cultural interest" and was sponsored by the Embassy of Argentina in Italy. After "My Don Carlos Gardel" (libro CD), after "Tango Moreno" (CD), "Tango Scugnizzo" seems to be the culmination of this wonderful trilogy tango.  
In 2009 - 2010, Diego Moreno proposes "Regresarè" http://www.narinternational.com  like a "return to "New Latino": 13 new songs of high-quality music. The album "Regresaré" has a musical style that combines the "mood" of his culture with different musical genres. The result is a "Latin-American-Tango" totally original, rich of appealing and engaging sounds and with some beautiful "Italian" pearls as the Rumba version in Spanish of "Scrivimi" (masterpiece of Nino Buonocore). The single "Regresaré" is the "sound track" of the TV spot "COCONUDA"
www.coconuda.com
Follow Diego Moreno on
Favourite products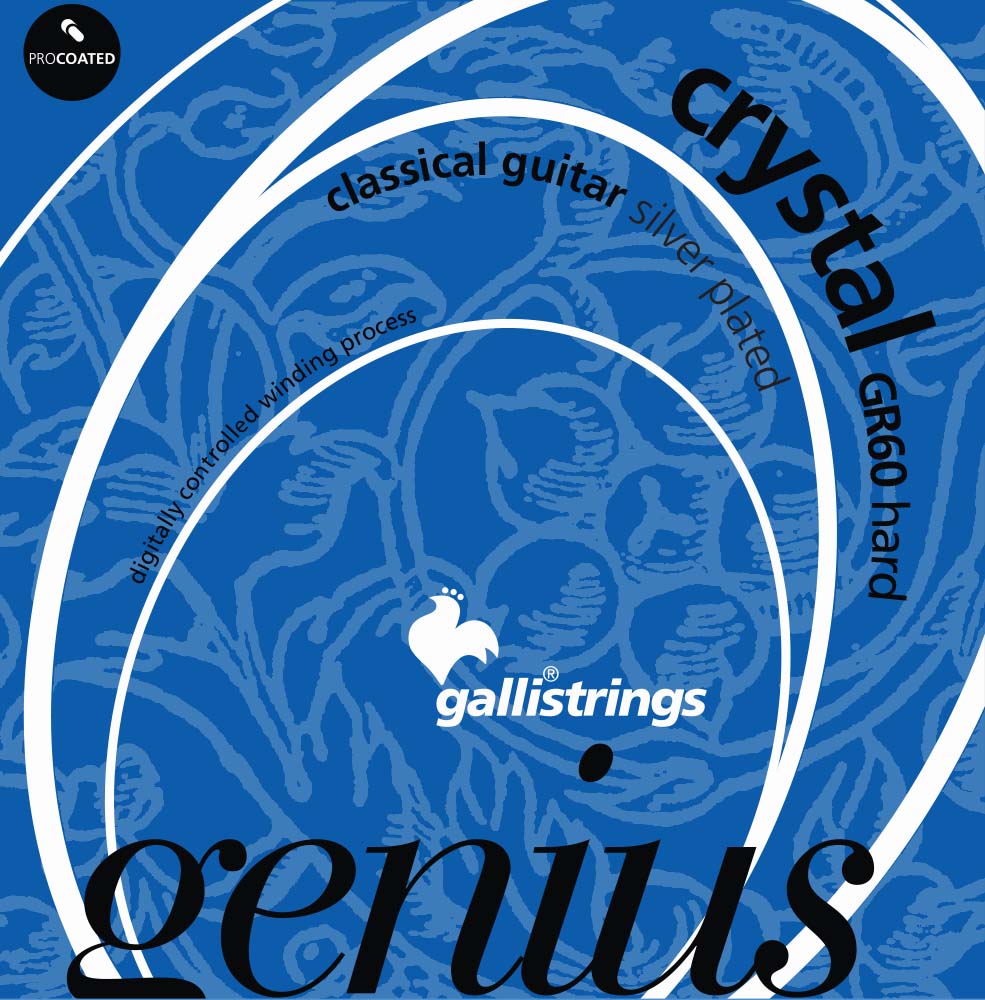 GR60 Hard tns