Gallistrings.. The perfection for a musician.
Biography
Enrico Bevilacqua was born in Atessa (CH) in 1985, with a strong funk bassist extraction is immediately considered one of the best Italian groover. He shot ahead from young and at 19 made his debut with the Calabrian guitarist Franco Vinci, his artistic father, known among UM teachers in Rome where he studied electric bass Enrico. At 22 he began his collaboration with the Italian singer Gio Di Tonno playing and performing with him in all the theaters and the most important squares in Italy and in Europe until 2014. In Gio tour of 2008/2009/2010 years he also performed the Argentine singer Lola Ponce with which Di Tonno wins the number 58 edition of the Sanremo Festival.
In 2008 also he founded Natascia Bonacci Band which is distinguished by the powerful and addictive sound they collaborate with the best international musicians led by the same name Calabrian singer Natasha Bonacci. The band has made more than 200 concerts throughout the boot.
Enrico Bevilacqua collaborated with important musicians such as: Patches Stewart, Max Ionata, Daniele Scannapieco, Lorenzo Tucci, Claudio Filippini, Roberto Di Virgilio, Stefano Sastro, Ettore Gentile, Lele Melotti, Adriano Molinari, Derek Wilson, Jermano Rosario, Poogie Bell, Bobby Sparks, Keith Anderson, Gerey Johnson, Marquel Jordan, Khari Parker, Herman Jackson, Franco Vinci, Juan Carlos Zamora Albelo, Derrick Mckenzie, Eric Daniel, Francesco Isola, Luca Scorziello, Nicola Angelucci, Danny Manzo, Jack Tamà, Giovanni Imparato, Marcello Surace, Stefano Senesi, Lucrezio de Seta, Luca Casagrande, Natalio Mangalavite, Mario Ferrara, Chris Hemingway, Luca Trolli, Lucky Gargiulo and many others.
Since 2015 is the Official Endorser MARK BASS and from 2016 comes into  GALLISTRINGS for a perfect combination, because to express themselves, it takes the right accessories.
In 2016, after meeting with Music Force, public for the label teatina his first album since "Brooklyn" solo, a 6-track work with really important feat: Patches Stewart, Poogie Bell, Keith Anderson, Stefano Sastro, Roberto Di Virgilo, Jermano Rosario, Natasia Bonacci and MS AJ.
Web site:
www.enricobevilacqua.com
Favourite products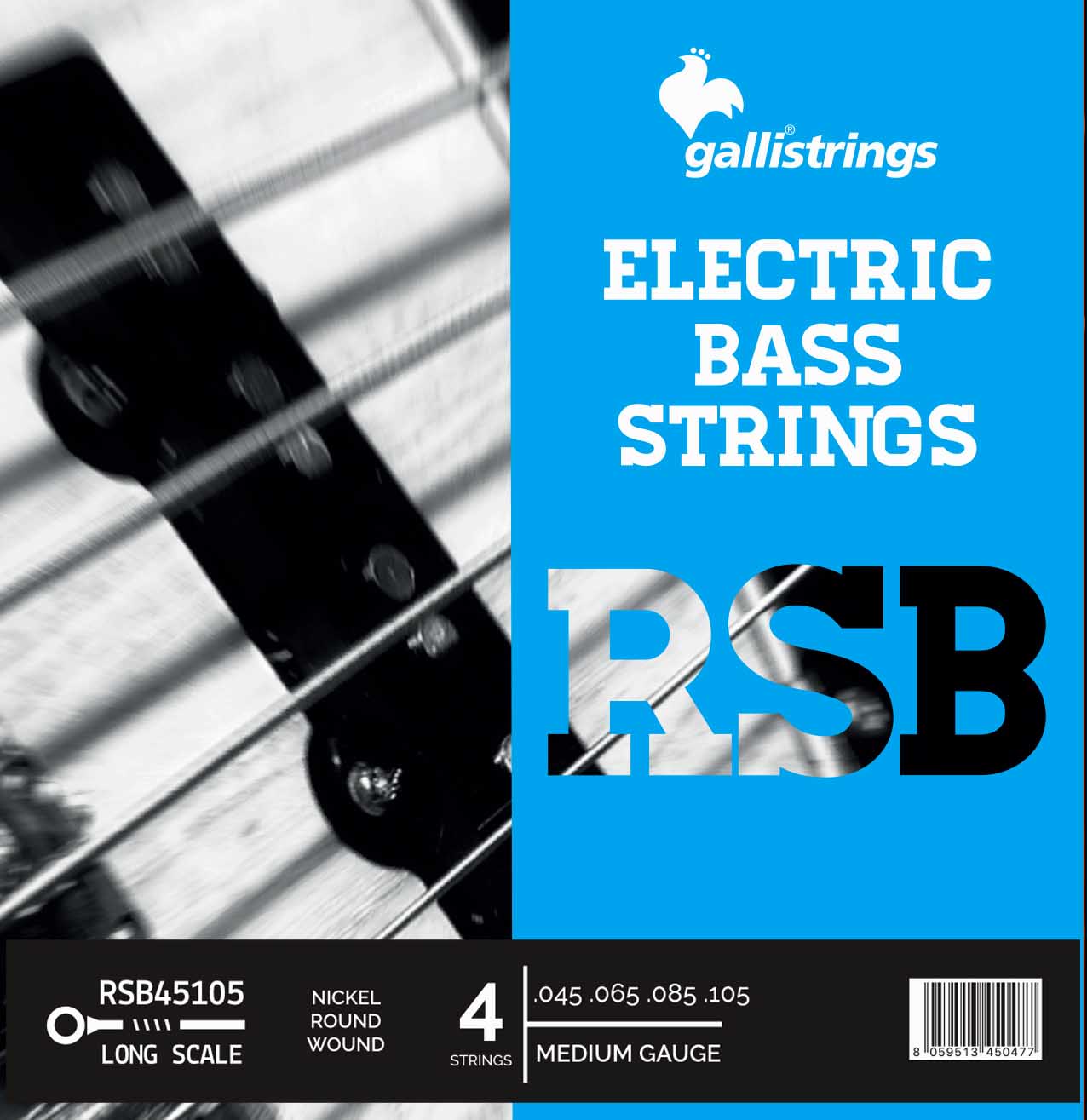 RSB45105 4 strings Medium