Since I began to play the bass, I tried to obtain a full-bodied sound, filled with harmony and at the same time defined by a good punch. With the collaboration of the careful and able craftsmen at Galli, we have perfected these new strings in order to assure that "complete" sound I have always sought after.
Biography

Music fans and critics consider Saturnino (Ascoli Piceno, 1969) one of the best electric bass players on the international scene. So well respected and known is he in his native Italy that it is sufficent to just call him "Saturnino" and everyone will know to whom you refer.
With both a large popular following and his own loyal fans, Saturnino made his solo debut in 1995 with Testa di basso, an album that showcases his instrumental skills, compositional invention and eclecticism. For Testa di basso Saturnino wrote all the tracks and played bass, drums and guitar. The album was a success both with critics and the public, and the historic American label Verve included him (the only Italian artist) in their catalogue. This truly re-inforced also his reputation of being a "musician's musician". That same year Verve invited him to perform at the official presentation of the label in Italy at Propaganda, in Milan, together with Chris Botti and Gary Thomas.
But Testa di basso was far from Saturnino's first experience in a recording studio. His work as bassist and co-writer with top-selling hit Italian artists Lorenzo Jovanotti dates back to 1991. Together they recorded eight albums, including a live two-record set.
One of the most important events in the life and career of Saturnino was his encounter, in 1991, with Lorenzo Jovanotti. Their intense working relationship has led to successful hits such as L'ombelico del mondo, Io No, Penso Positivo, Salvami. The bass of Saturnino also guides the powerful rhythm of Il mio nome è mai più, the song recorded by Piero Pelù, Jovanotti and Ligabue in 1999 to benefit "Emergency". This track has sold over 600,000 copies, becoming one of the most successful singles in Italy in the last decade.
Saturnino's other solo CDs include: Zelig (1996), the live CD SaTOURnino (1997), and the very forward looking Clima (2000) which he wrote in New York and recorded in Milano. These recordings and his performances show Saturnino as a versatile instrumentalist capable of interpreting any style. His albums combine influences from his study of classical music (he began studying violin at the age of five) and his passion for funk, jazz, rock and hiphop. He makes music welcomes influences but is free of any form of imitation. Saturnino has his own, original take on a concept of musical nomadism, in which the artist is free to roam without a passport throughout the musical territories already explored by others in the past. He never merely repeats their discoveries, but creatively generates new combinations capable of expressing innovative musical identity.
In concert he has an a vibrant energy and charisma that reaches out to the audiences tirelessly bringing them into the action and the music.

Favourite products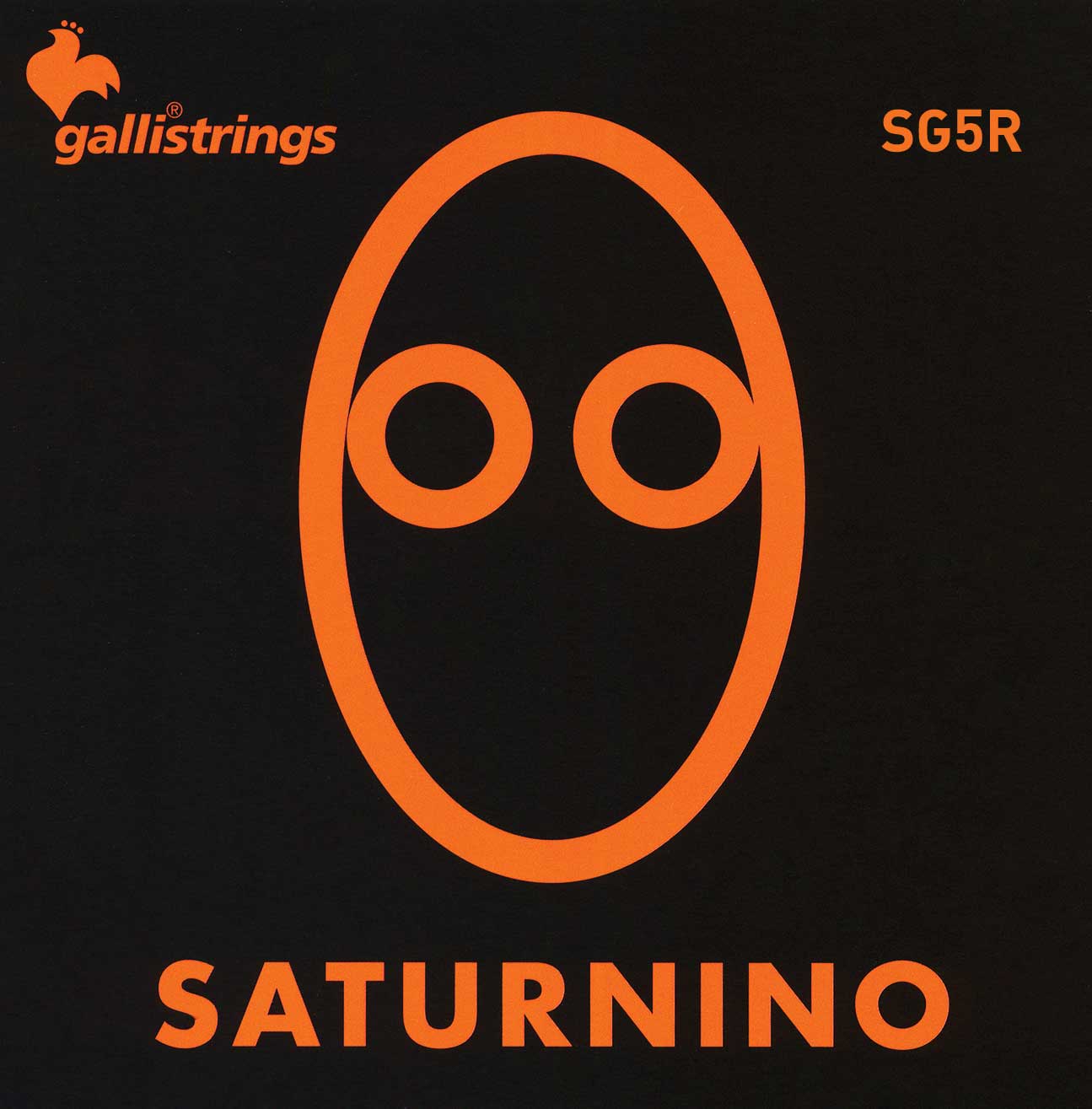 SG5R 5 Strings Medium