The magic of the harp is revealed with the Galli strings
Biography
Vincenzo Zitello – composer and concert artist – starts studying music at a very early age, with the flute and viola. In 1974, he forms part - with Franco Battiato – of the group "Telaio Magnetico", as viola player.   The first person to spread and pioneer the Celtic harp in Italy , he began studying it in 1977, attending Breton cultural and musical seminars held at the "Ti-Kendalc'h" with Dominig Bouchaud and Mariannig Larc'hantec. In 1978 he forms the harp and oboe duo with Roberto Mazza.   In 1980 he specialises in the bardic harp and Celtic/British songs, with Alan Stivell. In 1984 he takes part in Nicola Frangione's project, "Italic Environments", with the piece entitled "Nembo verso Nord" for the bardic harp, tabla and tampour. The long-playing record can be found in all the museums of contemporary art worldwide. In 1985 he forms the duo "ASCIARA" with Saro Cosentino and records a single produced by Franco Battiato and published by EMI, based on a traditional Irish piece sung in Gaelic. They win the "Vela D'Argento" in Riva Del Garda.   In 1986 he and Saro Cosentino write the piece "Nuvole Rosse" for Alice 's record "Park Hotel".   In 1987, "Stile Libero" Virgin publishes his first album, "ET VICE VERSA", entirely dedicated to compositions for the Celtic harp with metal strings.   In the same year, he collaborates with Ivano Fossati, both for his album "La Pianta del Te" and his tour. In 1988 he begins recording his second album, "KERIGMA", published by Sony Music and presented for the "Premio Tenco" in Sanremo.   In 1990, "Kerigma" is published in the USA , Canada and Australia by the recording label NARADA (Sona Gaia), under the title "Euphonia".   He participates in the theatrical play of Aeschylus' Greek tragedy "The Persians", with music by Franco Battiato and directed by Mario Martone, at the Greek Theatre Syracuse INDA.   From 1991 to 1993, he collaborates on Ivano Fossati's records "Discanto" and "Lindberg", taking part in the Ligurian singer-songwriter's tour and the recording of two live records - "Buontempo" and "Carte da decifrare".   In 1994 his third album, "La Via", is published by D.D.D./BMG Ariola.   In 1995 he writes the music for the play "The Beat Generation", bringing out a CD with the actor Massimo Arrigoni and, during the tribute to Fernanda Pivano in Conegliano Veneto , he accompanies the poet ALLEN GINSBERG in his reading. In 1995 he composes an "Ave Maria" for Edizioni Paoline and presents it live in Loreto with the singer Rossana Casale, in front of Pope John Paul II.   The Ave Maria is included in a compilation of sacred music - "Laudate Domini" - published by C.G.D./Ed. In 1996 he collaborates in the collective creation for four string instruments commissioned by the Espace de l'art concret in Mouans-Sartoux ( France ), with the double bass player Barre Phillips, mandolin player Patric Vaillant, and guitarist Serge Pesce. In 1996, his album "La Via" is published in Europe by the record company Live Music, distributed by B.M.G. Ariola under the title "SERENADE".
He writes the music for the piece "Josephine" for Tosca, for her CD "Incontri e passaggi" (winner of the 1996 Premio Tenco for singers). In the same year, he takes part in the staging of Stefano Benni's book of poems, "Blues in sedici" (published by Feltrinelli), alongside Benni himself, at the Teatro Ridotto in Bologna , directed by Renzo Filippetti.   In 1998 he records the CD entitled "AFORISMI D'ARPA", published by R.T.I.MUSIC.  
At Easter 2000, the magazine "Famiglia Cristiana" publishes the CD "Musica Caeli Concerto per il Giubileo", containing seven pieces of sacred music composed by Vincenzo Zitello. In 2001, the record company FELMAY publishes the live CD "CONCERTO" by the Vincenzo Zitello TRIO.   In April 2002, his first CD (from 1986) - "ET VICE VERSA" - is republished by FELMAY.
In 2003, the Sound Library of Parma publishes the recording of a 1997 concert entitled "Ottoarmonico".   In 2004, he writes the piece "Nord in Festa" for Dodi Battaglia of the musical group Pooh.   In Monza , he is awarded the status of Harpist Emeritus of Irish music together with Stefano Corsi and the Breton Myrdhin, during the concert "A Tribute to Derek Bell, harpist of the Chieftains".   In 2004 the label Fairyland publishes his sixth CD - "Solo" - played entirely on the Celtic and bardic harps.
In 2007 he brings out his seventh album - "ATLAS" - distributed worldwide by the Apple iTunes Store.   In 2008 he collaborates on Ivano Fossati's CD "Musica Moderna". In September 2009 he is awarded the Premio Benessere for music by the City of Ischia.
In 2010 he collaborates with the classical harp class of the Conservatory of Parma, with the teacher Emanuela Degli Esposti.  In 2011 he publishes his eighth albun - "TALISMANO" - entirely dedicated to the bardic harp and with twelve original compositions.     
In 2014 He 
collaborated in a Harp Master Class at the Pesaro Conservatory with the classical harp teacher Katia Bovio. He publishes his ninth cd "INFINITO" Album on the four seasons and the four elements, with original compositions
In 2017 
He publishes his tenth cd "METAMORPHOSE XII". Double album with original compositions consisting of one CD only harp the other with orchestra and 21 guest musicians, in the same year he collaborated with the percussion class of the Como conservatory with teacher Paolo Pasqualin, 2018 Participates in Alan Stivell's CD "HUMAN-KELT".
In 2019 
releases his 11th album "ANIMA MUNDI", with 22 original compositions inspired by the major arcana of the Tarot 
and 
he has released his 12th album "MONSTERS AND PRODIGS" with 8 original compositions on the medieval bestiary.
In addition, he has worked with:  Ivano Fossati, Franco Battiato, Fabrizio De André, Tosca, Riccardo Tesi, Carlos Nunez, Alan Stivell, Dan Ar Braz, Patrick and Jacky Molard, Lou Dalfin, Lionetta, Mario Arcari, Armando Corsi, Luf, Pho, Saro Cosentino, Gaspare Bernardi, Paolino Della Porta, Federico Sanesi, Franco Parravicini, Alice, Rossana Casale, Teresa De Sio, Franco Mussida, Tilion, The Gang, Yo Yo Mundi, Claudio Rocchi, Beppe Barra, and Dino Betti Van Der Noot.
Awards
: "Premio "Gondola D'Argento" a Mostra Internazionale di musica leggera 1985 Asciara, "Premio 2003 Premio alla memoria di Roberto Gritti fondatore degli Zanni, per l'impegno e l'opera svolta a favore della musica popolare tradizionale consegnato al Festival Isola folk Suisio, "Premio 2004 come Arpista Emerito della musica irlandese nell'ambito del concerto "Omaggio a Dereck Bell, a Monza, "Premio Benessere "Per la musica dalla Città di Ischia 2009", "Premio Celtica 2012" Per l'impegno e l'opera svolta a favore della diffusione dell'Arpa Celtica in Europa, "Premio Arpa di Viggianno 2012 Comune di Viggiano" per l'impegno e l'opera svolta alla rinascita dell'arpa Viggianese, "Premio "Protagonisti in Musica 2012 comune di Terzo e Acqui Terme" per l'impegno e l'opera svolta a favore della diffusione dell'Arpa Celtica, "Premio "Pavone D'oro Canavese 2012"per l'impegno e l'opera svolta a favore della diffusione dell'Arpa Celtica e della cultura tradizionale, "Premio Acustology  2017" Per l'opera svolta a favore della diffusione dell'Arpa Celtica in Europa, "Premio Celtica 2018" "Il Dispensatore di Sogni", "Premio " "Valtellina Teatro Festival 2020 sezione musica".  
Favourite products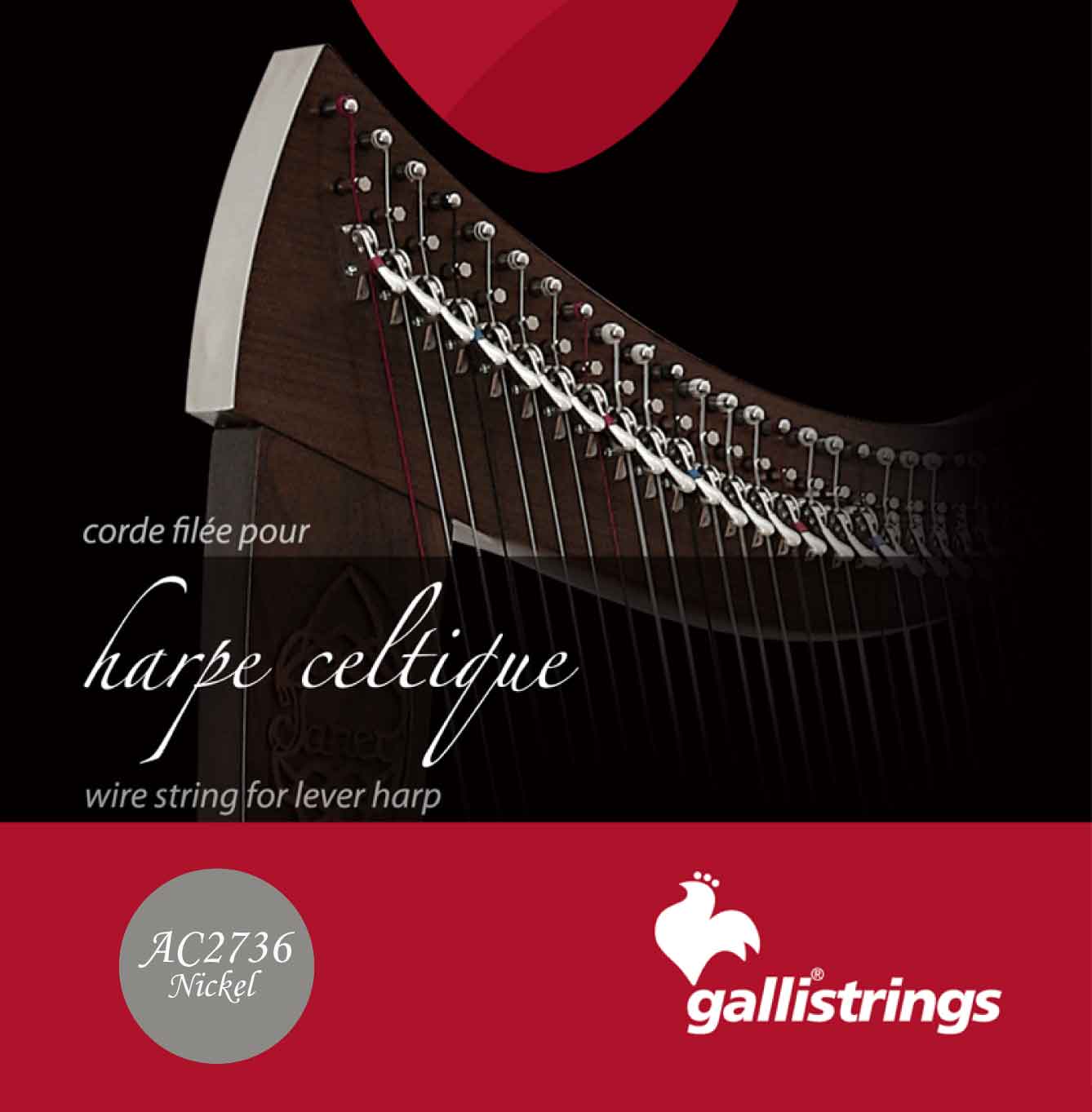 AC2736 Lever Harp nickel