Galli's lever and concert harp strings played by the firest harpsts in the world!
Biography

Still aged only 27, Belgian harpist Anneleen Lenaerts is making a name for herself as one of the leading soloists of her instrument. In December 2010 Anneleen was appointed Principal Harpist of the Vienna Philharmonic.
From an early age Anneleen Lenaerts started winning an impressive amount of prizes, 17 prizes between 1997 and 2009, at international harp competitions in Belgium, France, Austria, Hungary, Spain, the USA and Germany, of which the "Grand Prix International Lily Laskine", one of the most prestigious harp competitions in the world, and the ARD International Music Competition in Munich are particularly outstanding. At the latter, she was both a prizewinner and winner of the Audience Prize.
As a soloist Anneleen has performed with the Symphony Orchestra of Bavarian Radio, the Mozarteum Orchestra, the Philadelphia Chamber Orchestra, the Polish Chamber Orchestra, Collegium Musicum Basel, the Brussels Philharmonic, and the National Orchestra of Belgium amongst others.
Anneleen Lenaerts has made her solo debut at venues such as the Wigmore Hall in London, Salle Gaveau in Paris, Grosses Festspielhaus in Salzburg, Bozar in Brussels, Casa da Musica in Porto, Royal Academy of Music in London and Herkulessaal in Munich and in festivals such as Rheingau Festival and "Pietrasanta in Concerto". Solo appearances have been recorded by various stations including BBC 3, Radio France Musique and Deutschlandfunk.
2014 will also see the recording of three of the most important harp concertos from the 20th century –by Joaquín Rodrigo, Reinhold Glière and Joseph Jongen. Anneleen Lenaerts will be accompanied by the Brussels Philharmonic and conductor Michel Tabachnik.
She received the Flemish Government 2004 YoTaM scholarship (Young Talented Musicians). In 2006 she was awarded the 'le Prix Culturel International de la Jeunesse " by the Governor of Basse et Haute Normandie and Lions Club Deauville. In 2007 she was granted a scholarship of the Artistic Foundation Mathilde E. Horlait-Dapsens and in 2008 she received the Lunssens Straelen prize for her remarkable results at the Conservatory of Brussels. In 2010 she became a laureate of the Paris' "Fondation Groupe Banque Populaire".
Anneleen Lenaerts started playing harp with Lieve Robbroeckx and attended master-classes with many renowned harpists. She continued her studies at the Conservatories of Brussels and Paris in 2008 and gained her Harp Master degree with highest distinction. She completed through the "Cours de perfectionnement" at the Ecole Normale de Musique de Paris with Isabelle Perrin Besides harp Anneleen studied harmony, counterpoint and fugue at the Brussels Conservatory.
Anneleen forms a duo with clarinetist Dionysis Grammenos. Her work with oboist Karel Schoofs has resulted in a CD of works by French Impressionist composers. Her first solo CD for Egan records was released in 2008 .In April 2011 a new solo album was released on Aliud Records. It comprises twelve transcriptions of some of the most popular piano pieces by Chopin and Liszt. Whilst the Romantic lyricism of these works can be considered as predestined for the harp, it is the virtuoso aspect which gains particular attraction thanks to Anneleen Lenaerts' art of playing and articulation.

Favourite products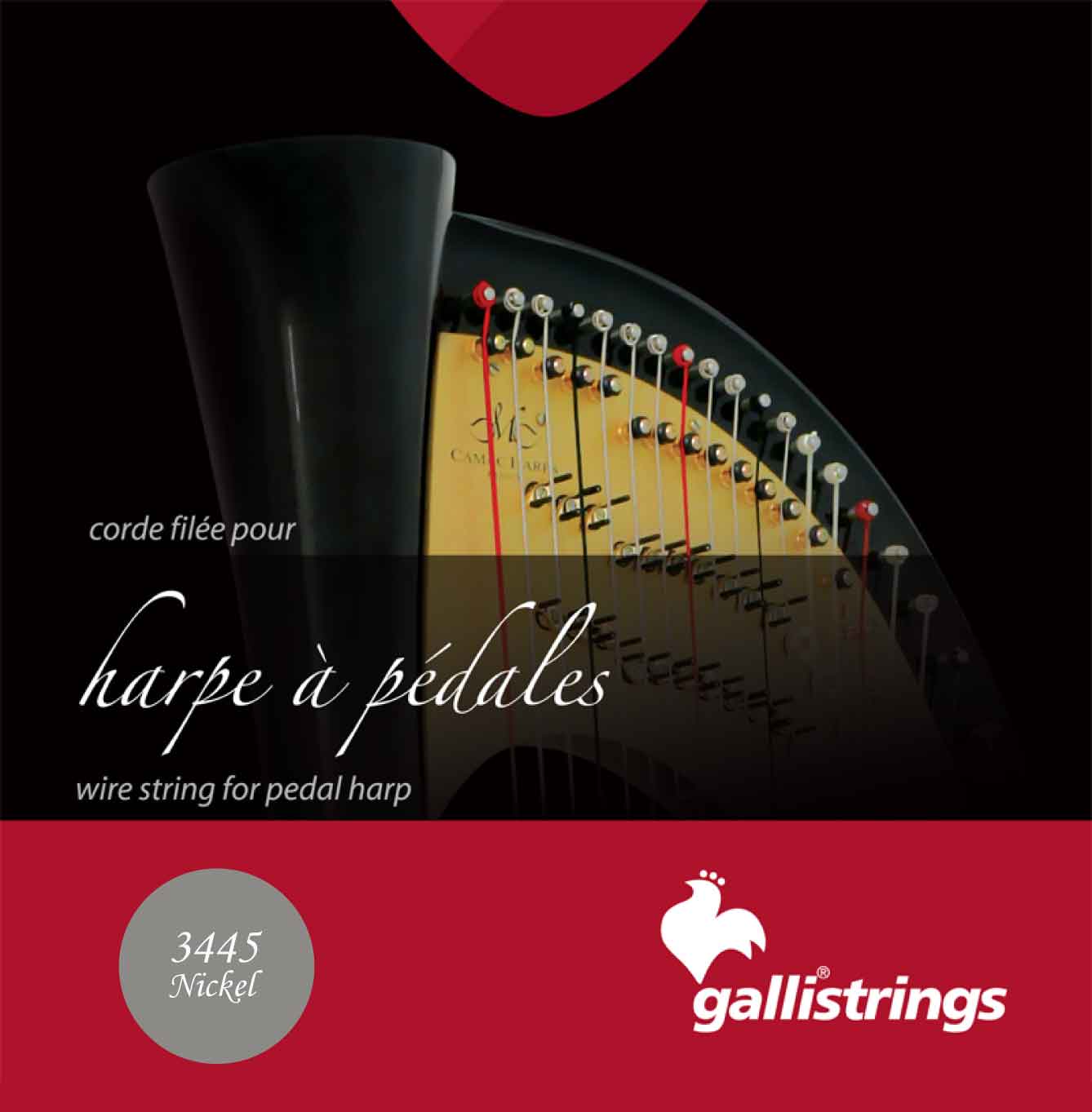 3445 - Complet Pedal harp Nickel