Utilizzo le Galli Strings da sempre e non chiedo di meglio. So cosa aspettarmi: il suono che voglio !!
La biografia
Paulus Schäfer (nato nel 1978) è oggi uno dei chitarristi Gypsy Jazz più talentuosi dei Paesi Bassi.  Nato in una comunità olandese Sinti (Gypsy), ha iniziato a suonare la chitarra in tenera età.  
La sua musica è stata influenzata sia dal suo idolo Django Reinhardt, sia dal collega Wasso Grünholz - una leggenda all'interno della comunità Sinti. 
Prima di formare la Gipsy Band e registrare il suo album di debutto Into the Light nel 2002, per un breve periodo Paulus è subentrato a Jimmy Rosenberg, come chitarrista nei Gipsy Kids.
In seguito ha partecipato a numerosi concerti e presenziato in molti festival jazz, come: Sziget Festival Budapest (H), Khamoro Prague (CZ), IGGF Gossington (UK), Django Reinhardt Festival Samois-sur-Seine (FR), Gipsy Festival Anger (FR), International Gipsyfestival (NL), International Guitar Festival Kaluga ( RU), Django a giugno (USA), Copenhagen Jazz Festival (DNK), Djangofollies (BEL), Django Liberchies (BEL), Tampere Guitar Festival 2015 (FIN), Seixal Jazz (PO), Jazz Dock Prag (CZ), Victoria Django Festival (CAN), Raduno Mediterraneo Jazz Manouche (ITA), Django a Gogo (US), Amersfoort Jazz (NL), Haarlem Jazz (NL), Breda Jazz (NL), Jazz in Duketown (NL), Sì Gouda Jazz ( NL), Jazzclub Reduta Prag (CZ), Clamores Madrid (ES), Django Amsterdam (NL), Garnegie Hall NYC (US) 2017, The Woodland - Maplewood ( Stati Uniti), Municipio di New York (Stati Uniti), Rasprodano Lisinski Zagreb (HR) 2018, Deajeon International Guitar Festival (KR) 2018, Royal Opera House Mumbai (IN) 201), per citarne alcuni.
Paulus è un musicista molto richiesto, infatti si trova spesso a condividere il palco con artisti come The Rosenberg Trio, Biréli Lagrène, Stochelo Rosenberg, Al Di Miola, Fapy Lafertin, Stephane Wrembel, Jimmy Rosenberg, Tim Kliphuis, Feigeli Prisor, Andreas Öberg , Olli Soikkeli, Gonzalo Bergara, Ritary Gaguenetti, Jan Kuiper, Jan Akkerman, Damir Kukuruzović ecc.
Paulus ha un suono particolare, facilmente riconoscibile. Sebbene tutti i suoi album siano fedeli a un suono Gipsy Jazz/Swing distintivo, cerca sempre di renderlo più moderno. Questo non
 solo per ampliare i propri orizzonti, ma anche per realizzare un suono Gipsy Jazz più rappresentativo per il nostro secolo.
Nel 2013 è stato premiato dal Sig. Akimov dell'International Guitar Festival "The World of Guitar" (Kaluga - Federazione Russa) per il suo "contributo speciale allo sviluppo contemporaneo di Gypsy Jazz".
Tra i prodotti preferiti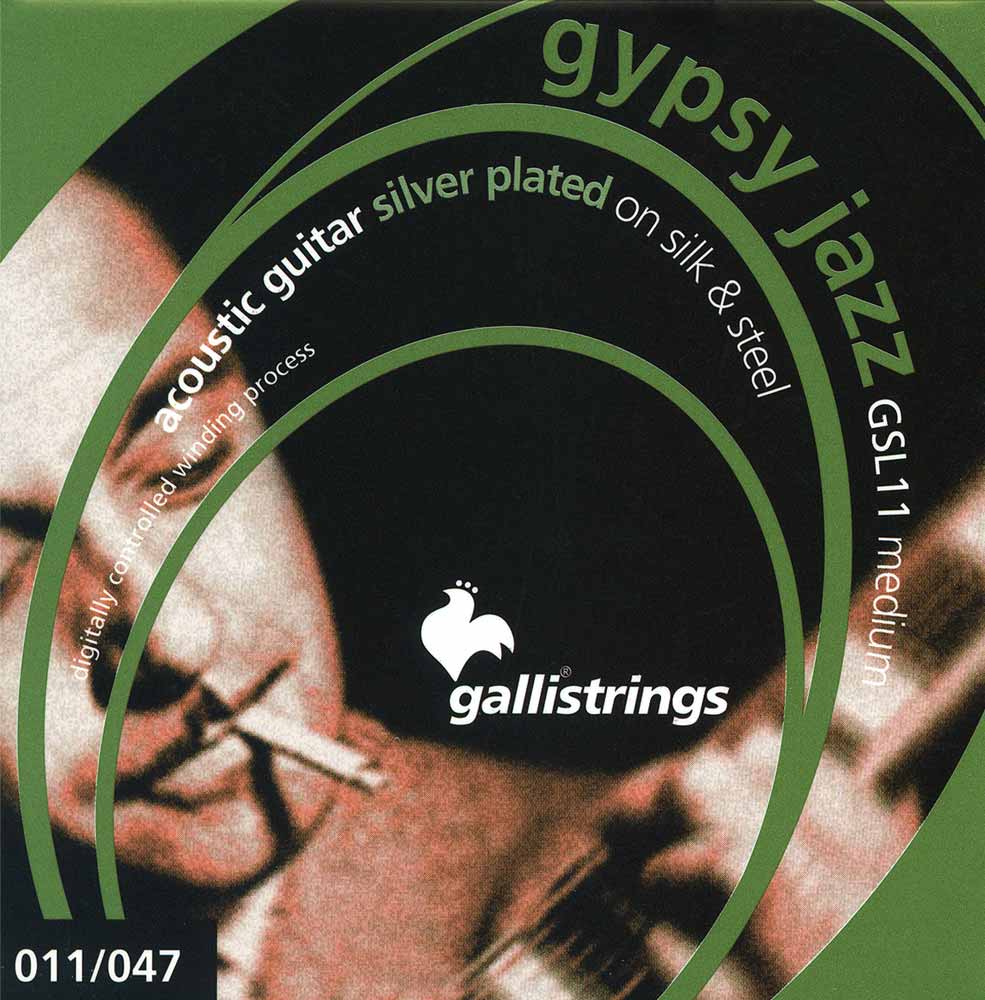 GSL11 Silk & steel Medium